Co-branded website
Customeise price and our portal to offer your applicants a tailored experience
Easily include background services within your website
An online customised version of our application lodgment for individuals
User goes to the co-branded website and completes the online application form

User's ID is verified online and the consent is signed

Backy

Check

verifies and process background checks. Results are available online through the dashboard.

Online month end billing.
Our features
Co-branded website for your background checks
The co-branded website is a customised version of our portal which reflects your brand identity.
ONE application for ALL the checks
Backy Check processes all the checks in one single application. No need to start different checks for the same applicant.
Automated follow-ups and notifications
Applicants automatically get notified when checks are ready; or when an action is required to progress the checks.
Hybrid solutions and integrations
We can conbine co-branded website and API integration and give you more flexibility on managing your processes, payments, prices and interation with your current system.
Fast turnaround times
Our leading online technology gives us direct access to key third-party databases, enabling us to deliver background checks fast.
Secure
Auditable and robust infrastructure and processes that are fully compliant with the Australian Privacy Laws.
Flexible
We can customise processes, payment options for clients and applicants. Just ask us we can get this done for you.
Integrated ticketing system and local support
Local and fast support. Integrated ticketing system.
About
Backy
Check
It is simple! Deep! Affordable!
100% Aussie
It is cloud based in Australia.
Our clients data is secure and accessible.
Experience and passion
Solution in the hands of skilled professionals.
Decades working with data and digital solutions.
Hand in hand with technology
Robotics and automations in place.
Quality check prior delivery.
All business solutions
Backy Check offers multiple solutions that will allow your business to smoothly and efficiently process your background checks and screening services.
We work with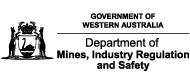 AMICI Tech is an ACIC accredited criminal history provider. Backy Check is the brand AMICI Tech promotes background check services. AMICI Tech is accredited under Contract to access the National Police Checking Service (NPCS) through the Australian Criminal Intelligence Commission. Australian Criminal Intelligence Commission is a registered trade mark of the Commonwealth of Australia. Find out more at acic.gov.au.
Backy Check credit check provider is Experian.
Backy Check VEVO check provider is the Australian Government Department of Home Affairs.