API integration
Expand your offer or simply enhance your solution by including background checks.
Include background services in your solution
You can integrate directly in your HR system, APP, software, on-boarding tool or website all our background check and ID verification
Create an API check request

Backy

Check

sends an email invitation to the candidate

Querying the status of your check and retrive the certificate if completed
Our features
Our API makes background checks easy to integrate to any business solution
Developer friendly
Simple setup, minimizing development effort. Full documentation and support provided.
Results and progress status
API requests for results and progress status updates available. Track progresses and results with ease.
Competitive prices and $0 set up costs
We are able to reduce costs thanks to our innovative technology and agile business structure.
Fast turnaround times
Our leading online technology gives us direct access to key third-party databases, enabling us to deliver background checks fast.
Secure
Authenticated secure connection. Auditable and robust infrastructure and processes that are fully compliant with the Australian Privacy Laws.
Flexible
We can customise processes, payment options for clients and applicants. Just ask us we can get this done for you.
Hybrid solutions and integrations
We can combine custom website and API integration and give you more flexibility on managing your processes, payments, prices and interation with your current system.
Why clients are happy with
Backy
Check
Save time on checks
All our background checks are automated, saving tons of time. And usually ready in few hours.
Super easy and flexible
It is very easy for applicants to use the portal. Everything is mobile friendly and in few minutes applicants can get things done. Reducing on-boarding times.
Client focus
Unlike our competitors we care about every single client and applicant. We care about any feedback and happy to customise our solution on any needs.
About
Backy
Check
It is simple! Deep! Affordable!
100% Aussie
It is cloud based in Australia.
Our clients data is secure and accessible.
Experience and passion
Solution in the hands of skilled professionals.
Decades working with data and digital solutions.
Hand in hand with technology
Robotics and automations in place.
Quality check prior delivery.
All business solutions
Backy Check offers multiple solutions that will allow your business to smoothly and efficiently process your background checks and screening services.
We work with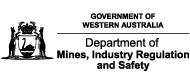 AMICI Tech is an ACIC accredited criminal history provider. Backy Check is the brand AMICI Tech promotes background check services. AMICI Tech is accredited under Contract to access the National Police Checking Service (NPCS) through the Australian Criminal Intelligence Commission. Australian Criminal Intelligence Commission is a registered trade mark of the Commonwealth of Australia. Find out more at acic.gov.au.
Backy Check credit check provider is Experian.
Backy Check VEVO check provider is the Australian Government Department of Home Affairs.