Why it is important to have errors in your credit report amended?
Errors in your credit report can cause serious consequences when you try to get credit or loans, and they can happen. It is important you check regularly your credit report, so the information credit providers are looking about you are correct and up to date.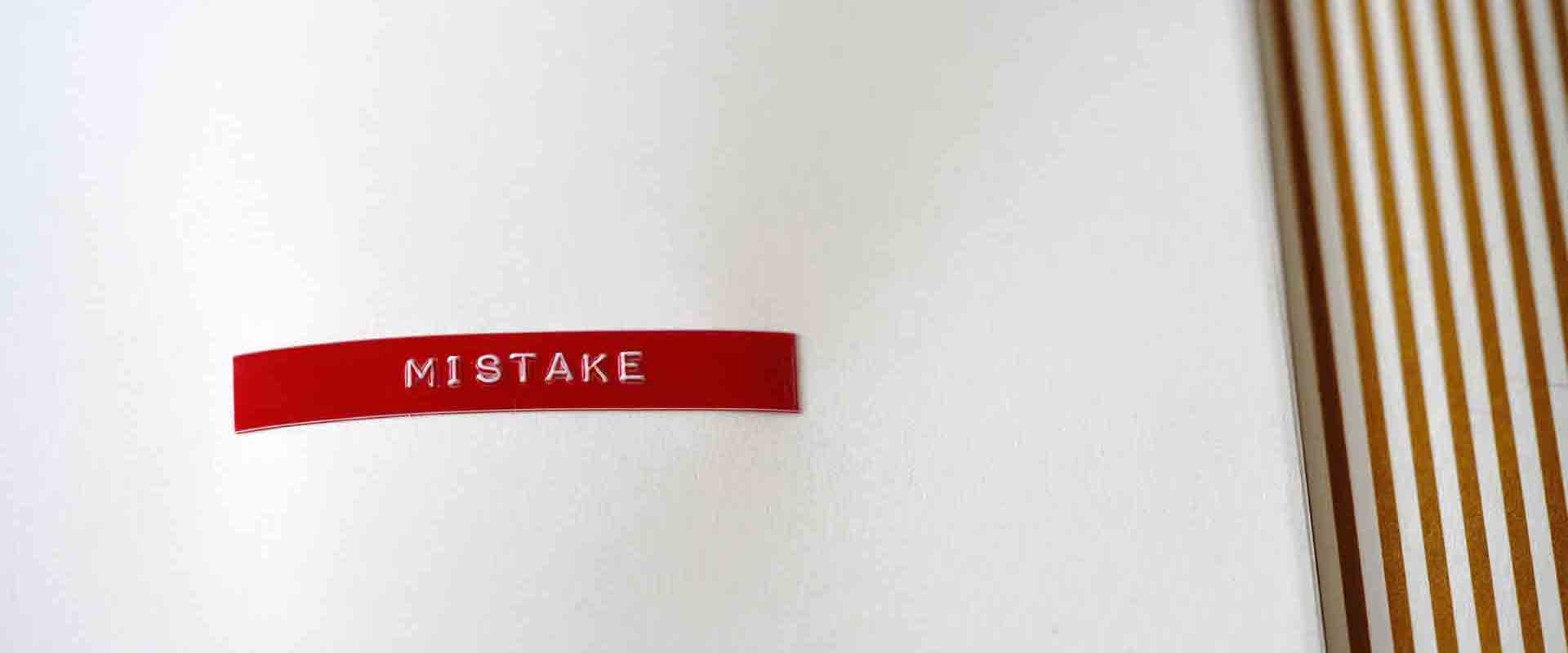 Some errors you want to check
Credit requests, loans, and debts are actually made by you. Someone could have steal your identity and open credit lines for them self in your name.

Check the the amounts are correct.

Check that there are not duplicated credit lines requests.

Check your repayments are reported at the correct day. If they are recorded be paid late can affect negatively your credit score.

Check all your personal information are recorded correctly. Email, address, phone number. If lenders are trying to contact you for late payments or debts collection you want to reply on time. In fact further delays would hurt your credit score.

Finally, check that all the information are accurate in all the section of the report.
TIP Credit reporting bodies may hold different information about you, so you may need to request a copy of your credit report from each credit reporting body.
TIP Credit report bodies must give you access to consumer credit report for free once every 12 months.
You can also request a free copy if:
you've been refused credit within the past 90 days, or

your credit-related personal information has been corrected.
On Backy Check portal you have access to Experian credit report, and you can monitor it constantly to see your score and check your information lenders have about you. Also from our portal you can access to some great deals, and tips.
Can I have mistakes corrected in my credit report?
Yes. The Privacy Act 1988 (Cth) states that you have the right to obtain a correction on your credit report for any inaccurate, out-of-date, incomplete, irrelevant or misleading information. You can do this free of charge.
What to do if you find an error in your credit report?
Contact credit report bodies. In Australia the credit report bodies are

Make sure you send a copy of the complaint lodged to the credit bodies to all your relevant credit providers and creditors.

If credit bodies and credit providers refuse to amend your information, they need to provide you with the reason why the refused.

Complain to the Ombudsman scheme or the Commissioner. If you are not satisfied with the results from steps 1 to 3 you can complain to the Ombudsman.

If you are not satisfied with the previous step, you can escalate to the External Dispute Resolution (EDR) scheme, link to OAIC

oaic.gov.au

.
TIP Your credit provider and credit reporting bodies can investigate for free and correct information on your credit report if inaccurate. Be aware of this before paying for the service of a company that claims to repair your credit report.
TIP You can contact for free and confidential service also the Rural Financial Counselling Service (RFCS) agriculture.gov.au/ag-farm-food/drought/assistance/rural-financial-counselling-service . They can help you in case you are at risk or you are experiencing financial hardship.
Information you may required to lodge the request of error amendment.
Name

Date of birth

Current address

Previous address

Driver's licence

Current employment
You may also need to provide details of the correction required.
Details of the entry being disputed; including any account reference numbers and the name of the credit provider who listed it.

The reason for disputing the entry

Any relevant documentation and proof you may have
Sample of letter to correct your credit report below
Date
Dear Sir or Madam
Complaint about my Credit Report (Account No if you are writing to a creditor)
I recently obtained a copy of my credit report. My identity details are as follows:
Full name:
Date of birth:
Driver's Licence:
Current Address:
Previous Address:
Current employment:
I am writing to dispute the following information in my file
This item [identify item(s) disputed by name of source, such as creditors, and identify type of item, such as credit account, judgment, etc.] is [inaccurate or incomplete] because [describe what is inaccurate or incomplete and why]. I am requesting that the item be removed [or request a change] to correct the information.
Attached are copies of [use this sentence if applicable and describe any attached documentation, such as payment records] supporting my position. Please reinvestigate this [these] matter[s] and [delete or correct] the disputed item[s] as soon as possible.
Yours faithfully
.........................................
Print your name under your signature
[Attach the list of supporting documents]
Download the above text
Subscribe to our top stories and offers.
We will continue to update the Hub; if you have any question or suggestion, please contact us!